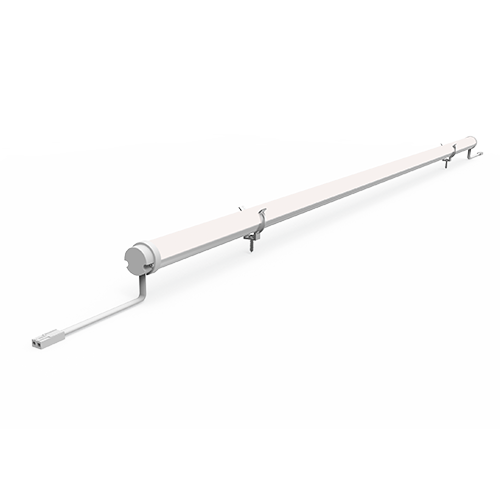 Lifetime
50,000 hrs
IP Rating
IP 20
Beam Angle
120°
Efficiency
Up to 115 lm/W
CRI
>80
Wattage
5W~20W
LT6
LED Indirect Lighting Tube
Power5W~20W
CCT3000K~6500K
CRI> 80
EfficiencyUp to 115 lm/W
IP RatingIP20
Lifetime50,000 hrs
Contact Us
Accentuating Living Space Atmosphere by Showing the Light But Not the Lamp

Even and Unshadowed Lighting
Decrease shadows and reflected glare. Suitable for rooms with reflective surfaces such as computers or TV.
Improved Visual Comfort
Glare-free lighting environment increases perception of comfort within the space.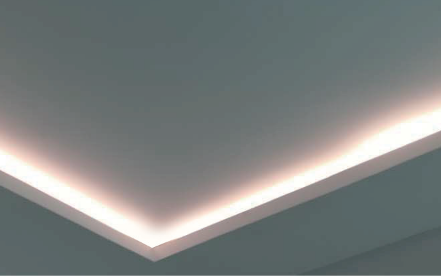 ---
Easy to Install
Simple design makes it easy to be installed.
Reduce Energy Consumption
Energy saving up to 50% compared to fluorescent lamps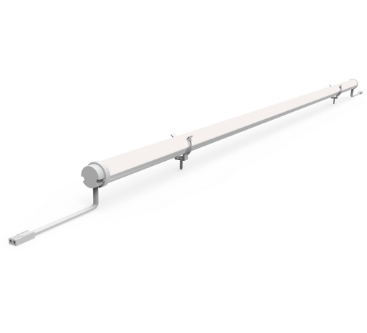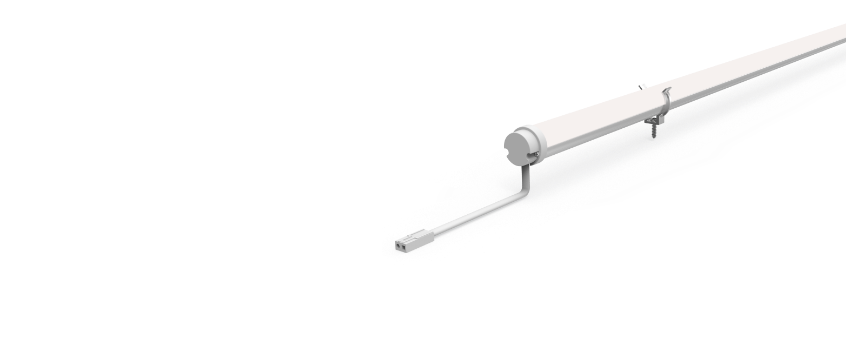 Long Life,
Lower Cost

Use of Top Brand LED Chips
to ensure long life with less light decay and lower maintenance costs.
LED Lifetime Comparison
The lifetime of LED Indirect Lighting Tube is 10 times longer than a fluorescent lamp. It is more environmentally friendly and durable.
Fluorescent Lamp

LED Indirect Lighting Tube

Shorter Lifetime
Longer Lifetime
5,000 HRS
VS
50,000 HRS

---

10 HRS / DAY
1.4
YEARS / PC
13.7
YEARS / PC
Uses of LED Lights
Wentai LED Indirect Lighting Tube is perfect for residential, shop, restaurant, hotel, and office.
Residential
Hotel
Office
Shop/Restaurant
Shop
LED Indirect Lighting Tube
Model
Download
Power
Luminous Flux
Color Temp.
CRI
Beam Angle
Input Voltage
Input Current
Luminous Efficiency
Lifetime
IP Rating
LT605A

362.31 KB

5W
575 lm
6500K
>80
120°
100 - 240V
0.04 - 0.1A
115 lm/W
50,000 hrs
IP20
LT605B
575 lm
5000K
115 lm/W
LT605C
560 lm
4000K
112 lm/W
LT605D
500 lm
3000K
100 lm/W
LT610A

362.31 KB

10W
1150 lm
6500K
>80
120°
100 - 240V
0.04 - 0.1A
115 lm/W
50,000 hrs
IP20
LT610B
1150 lm
5000K
115 lm/W
LT610C
1120 lm
4000K
112 lm/W
LT610D
1000 lm
3000K
100 lm/W
LT612A

362.31 KB

12W
1350 lm
6500K
>80
120°
100 - 240V
0.08 - 0.11A
115 lm/W
50,000 hrs
IP20
LT612B
1350 lm
5000K
115 lm/W
LT612C
1300 lm
4000K
112 lm/W
LT612D
1200 lm
3000K
100 lm/W
LT620A

362.31 KB

20W
2300 lm
6500K
>80
120°
100 - 240V
0.08 - 0.2A
115 lm/W
50,000 hrs
IP20
LT620B
2300 lm
5000K
115 lm/W
LT620C
2240 lm
4000K
112 lm/W
LT620D
2000 lm
3000K
100 lm/W
Dimension
5W~20W
| Power | A (mm) | B (mm) |
| --- | --- | --- |
| 5W | 328.6 | 30 |
| 10W | 586.6 | 30 |
| 12W | 897.6 | 30 |
| 20W | 1196.6 | 30 |
Light Distribution
5W
10W
12W
20W
Installation Method