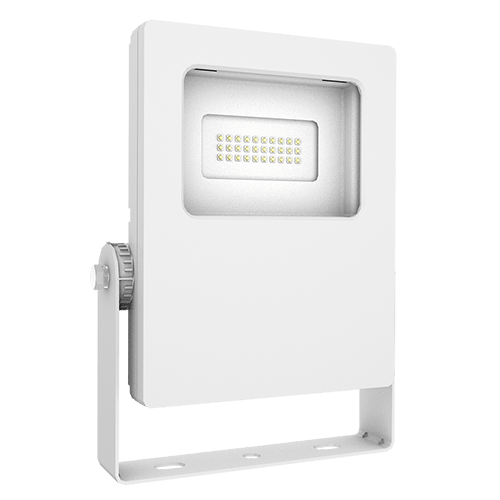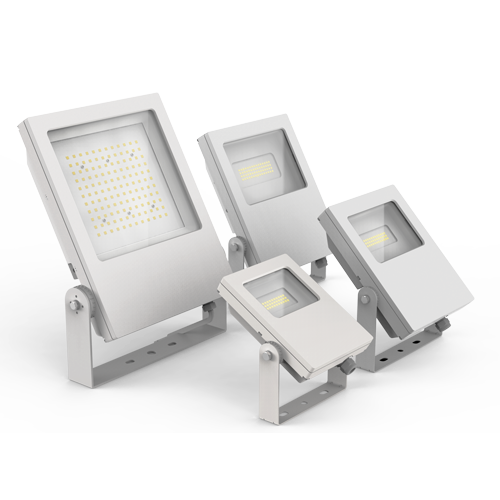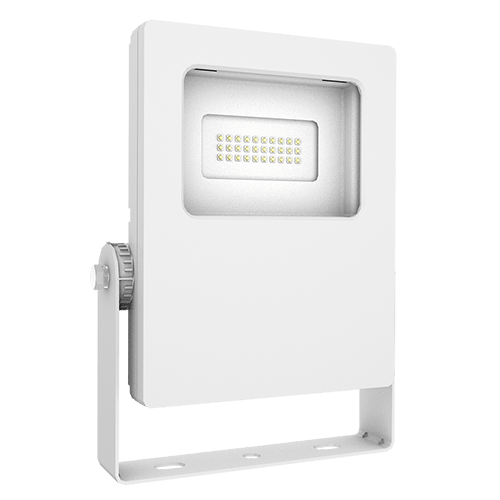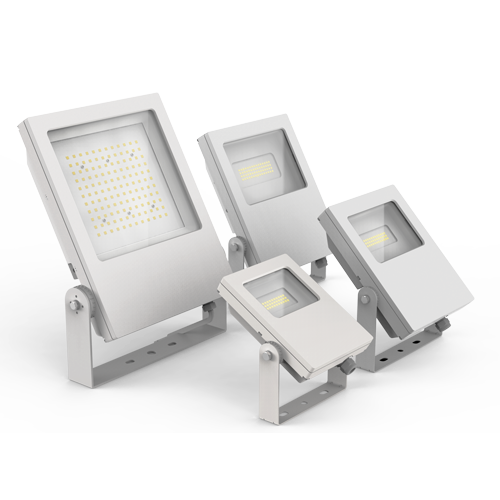 Lifetime
50,000 hrs
IR Rating
IP65
Beam Angle
115°
Efficiency
Up to 115 lm/W
CRI
>70
Wattage
35W~210W
LFL1
LED Flood Light (Symmetrical)
Power35W~210W
CCT3000K~6500K
CRI> 70
EfficiencyUp to 115 lm/W
IP RatingIP65
Lifetime50,000 hrs
ColorWhite/ Black
Contact Us
Waterproof with High Efficiency up to 115 lm/w

IP65 Waterproof Design for Outdoor Use
Die cast aluminum housing with polyester powder coating provides excellent protection against rust.
Special Mechanical Design
Prevent water trapping. Simple and compact design make it easy to be installed.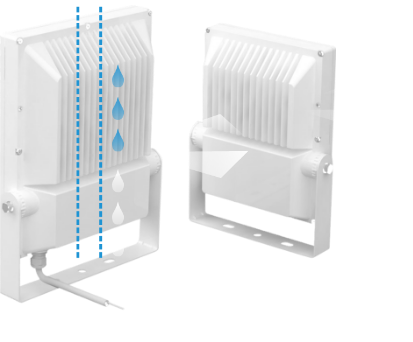 ---
Efficiency Up to 115 lm/w
Effectively reduce energy consumption.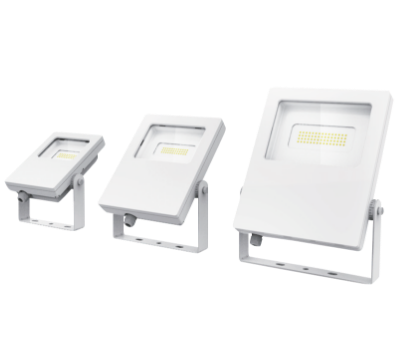 ---
Clear Tempered Glass
Impact resistant and heat resistant.
Special Optical Design
Provide uniform light distribution without glare and flicker.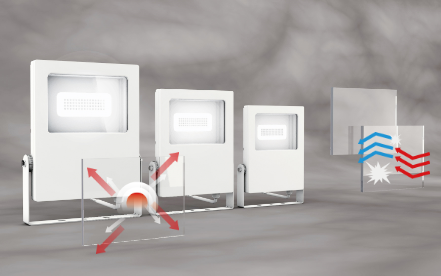 ---
Adjustable Irradiation Angle
Easy to adjust. Use as an uplight or downlight makes it ideal for a variety of applications.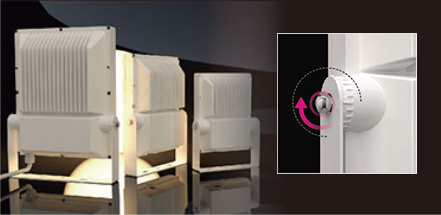 ---
Symmetric and Asymmetric Is Available
The symmetric distribution is an evenly distributed floodlight for wide area applications. As for asymmetric distribution, all the light will go to the object directly, no any light will be wasted. Perfect for sports, building facade's, landscape, security and car park lighting.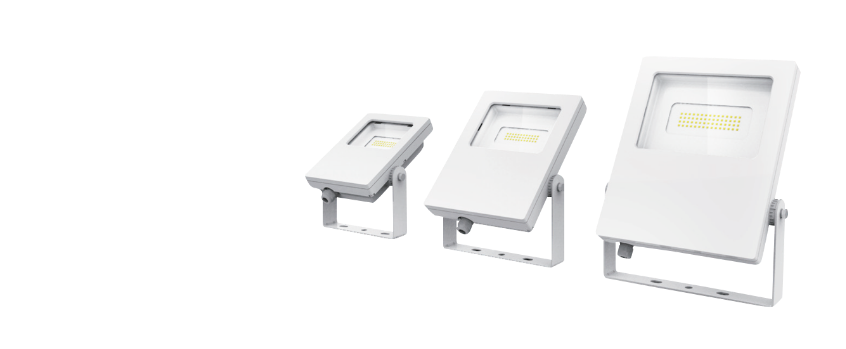 Long Life,
Lower Cost

Use of Top Brand LED Chips
to ensure long life with less light decay and lower maintenance costs.
LED Lifetime Comparison
The lifetime of LED Flood Light is 4 times longer than a mercury lamp. It is more environmentally friendly and durable.
Mercury Lamp

LED Flood Light

Shorter Lifetime
Longer Lifetime
12,000 HRS
VS
50,000 HRS

---

10 HRS / DAY
3.3
YEARS / PC
13.7
YEARS / PC
Uses of LED Lights
Wentai LED Flood Light is perfect for parking spaces, gymnasium, yard, street, landscape, and billboard.
Street
Yard
Landscape
Gymnasium
Parking
Billboard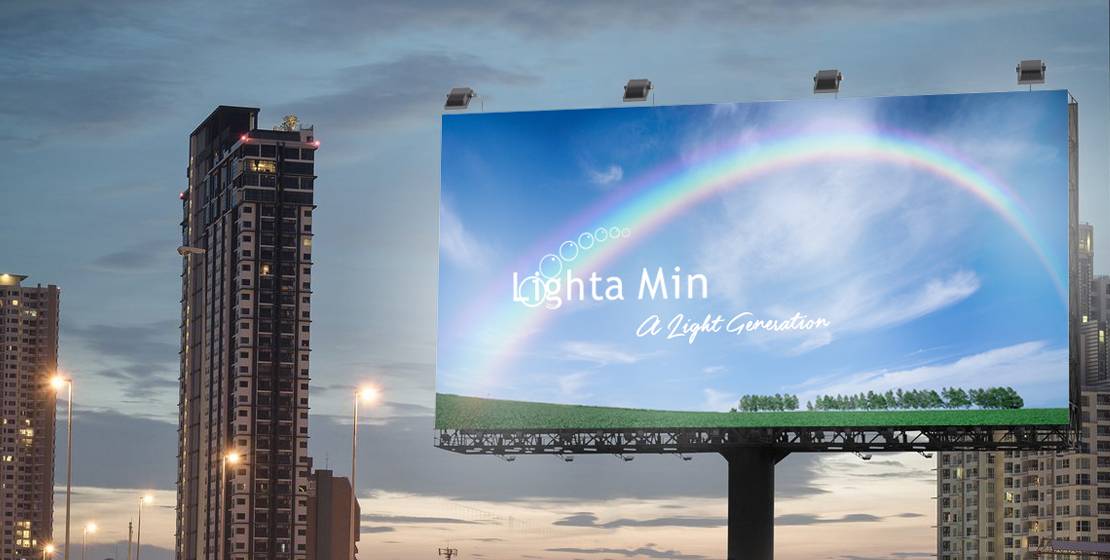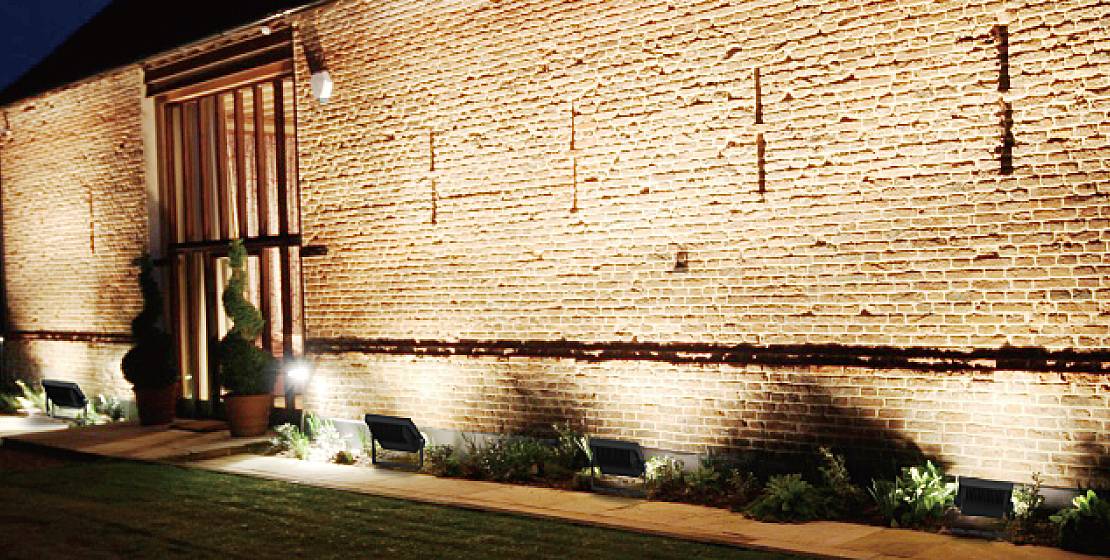 LED Flood Light (Symmetrical)
Model
Download
Power
Luminous Flux
Color Temp.
CRI
Beam Angle
Input Voltage
Input Current
Luminous Efficiency
Lifetime
IP Rating
LFL1035A

655.13 KB

35W
3570 lm
6500K
>70
115°
100 - 240V
0.13~0.55A
102 lm/w
50,000 hrs
IP65
LFL1035B
3570 lm
5000K
102 lm/w
LFL1035C
3500 lm
4000K
100 lm/w
LFL1035D
3185 lm
3000K
91 lm/w
LFL1046A

655.13 KB

46W
4830 lm
6500K
>70
115°
100 - 240V
0.18~0.65A
105 lm/w
50,000 hrs
IP65
LFL1046B
4830 lm
5000K
105 lm/w
LFL1046C
4738 lm
4000K
103 lm/w
LFL1046D
4370 lm
3000K
95 lm/w
LFL1075A

655.13 KB

75W
8025 lm
6500K
>70
115°
100 - 240V
0.3~0.85A
107 lm/w
50,000 hrs
IP65
LFL1075B
8025 lm
5000K
107 lm/w
LFL1075C
7875 lm
4000K
105 lm/w
LFL1075D
7125 lm
3000K
95 lm/w
LFL1120A

655.13 KB

120W
13800 lm
6500K
>70
115°
100 - 240V
0.56~1.5A
115 lm/w
50,000 hrs
IP65
LFL1120B
13800 lm
5000K
115 lm/w
LFL1120C
13200 lm
4000K
110 lm/w
LFL1120D
12240 lm
3000K
102 lm/w
LFL1210A

655.13 KB

210W
23730 lm
6500K
>70
115°
100 - 240V
0.84 - 2.3 A
113 lm/w
50,000 hrs
IP65
LFL1210B
23730 lm
5000K
113 lm/w
LFL1210C
23100 lm
4000K
110 lm/w
LFL1210D
22050 lm
3000K
105 lm/w
Dimension
35W / 46W
75W
120W
210W
Light Distribution
35W
46W
75W
120W
210W
Installation Method