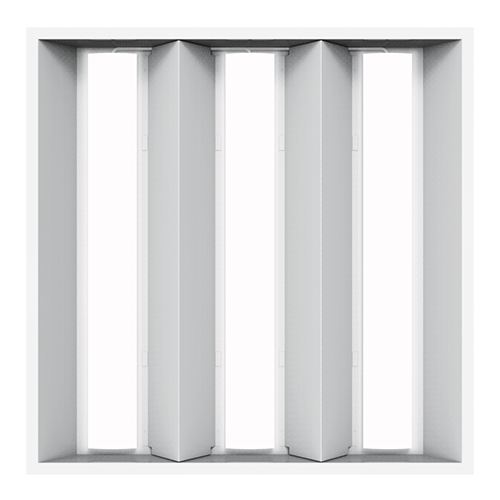 Lifetime
50,000 hrs
IP Rating
IP 20
Beam Angle
115°
Efficiency
Up to 115 lm/W
CRI
>80
Wattage
50W~100W
LSQ
LED Recessed Grid Light
Power50W~100W
CCT5000K~6500K
CRI> 80
EfficiencyUp to 115 lm/W
IP RatingIP20
Lifetime50,000 hrs
ColorWhite
Contact Us
Easy to Install and Save Energy Up to 50%

Easy to Install
Standard size for most ceilings. Replaceable light bar for each light unit.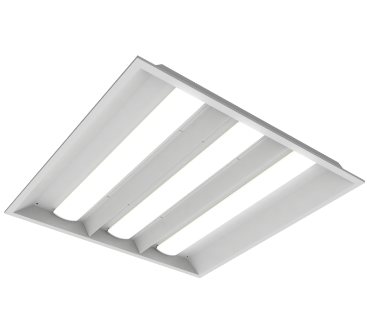 ---
Save Energy and Reduces Electricity Costs
Compare to the traditional lamp, it saves energy up to 50%.
Efficiency Up to 115 lm/W
Utilize efficient reflectors to improved lumen output.
---
Uniform Light Distribution & Low Glare
Create comfortable lighting for occupants and improve productivity.
Recessed Luminaires
Simple design makes the ceiling look neat.
---
Easy to Clean
Less dust accumulation and reduces operating temperature issues.
Long Life,
Lower Cost

Use of Top Brand LED Chips
to ensure long life with less light decay and lower maintenance costs.
LED Lifetime Comparison
The lifetime of LED Recessed Grid Light is 10 times longer than a fluorescent lamp. It is more environmentally friendly and durable.
Fluorescent Lamp

LED Recessed Grid Light

Shorter Lifetime
Longer Lifetime
5,000 HRS
VS
50,000 HRS

---

10 HRS / DAY
1.4
YEARS / PC
13.7
YEARS / PC
Uses of LED Lights
Wentai LED Recessed Grid Light is perfect for hypermarket, office, warehouse, distribution center, parking spaces, and gymnasium.
Gymnasium
Parking
Distribution Center
Warehouse
Office
Hypermarket
LED Recessed Grid Light
Model
Download
Power
Luminous Flux
Color Temp.
CRI
Beam Angle
Input Voltage
Input Current
Luminous Efficiency
Lifetime
IP Rating
LSQ1050A

366.64 KB

50W
5500 lm
6500K
>80
115°
100 - 240V
0.23-0.6A
110 lm/w
50,000 hrs
IP20
LSQ1050B
5000K
LSQ1075A

366.64 KB

75W
8625 lm
6500K
>80
115°
100 - 240V
0.27-1.5A
115 lm/w
50,000 hrs
IP20
LSQ1075B
5000K
LSQ1100A

366.64 KB

100W
11500 lm
6500K
>80
115°
100 - 240V
0.39-1.5A
115 lm/w
50,000 hrs
IP20
LSQ1100B
5000K
Dimension
50W
75W / 100W
Light Distribution
50W
75W
100W
Installation Method