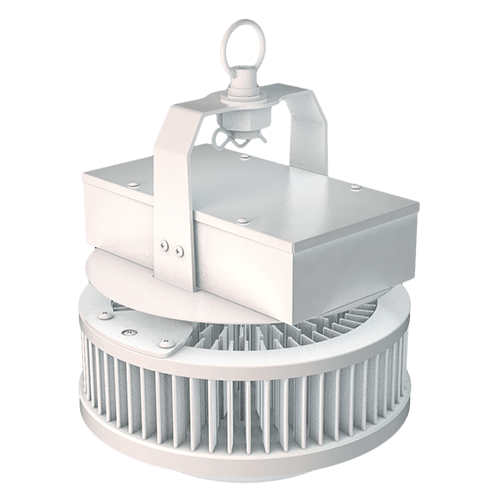 Lifetime
50,000 hrs
IP Rating
IP52
Beam Angle
60°/ 120°
Efficiency
Up to 135 lm/W
CRI
>80
Wattage
73W~150W
LHB6/LHB7
LED Compact High Bay
Power73W~150W
CCT3000K~6500K
CRI> 80
EfficiencyUp to 135 lm/W
IP RatingIP52
Lifetime50,000 hrs
ColorWhite
Contact Us
Superior Lightweight Design-Weight Saving Up to 25%

Superior Lightweight Design
25% less weight than our previous generation of high bay. Ideally for low ceiling and wide angle lighting.
High Efficiency Up to 135 lm/W
Utilize efficient reflectors to improved lumen output.
---
No Ultraviolet Less Likely to Attract Insects
Barely ultravioler makes the light less attractive to insects and prevents discolor of the lighting fixture
---
Advanced Heat Dissipation
Using special molding and coating technology for the aluminum heatsink to provide excellent thermal management.
---
Withstand Extremly Low Temperature
Instant start without preheating work at -20°C environment, such as freezer, and some cold areas.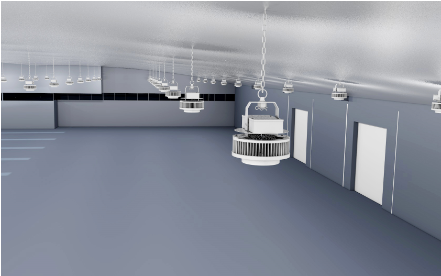 ---
A Varity of Lampshades to Choose From
Optional Aluminum and PC lampshade for virous applications.
Long Life,
Lower Cost

Use of Top Brand COB LED
to ensure long life with less light decay and lower maintenance costs.
LED Lifetime Comparison
The lifetime of LED high bay is 4 times longer than mercury lamp. It is more environmentally friendly and durable.
Mercury Lamp

LED Compact High Bay

Shorter Lifetime
Longer Lifetime
12,000 HRS
VS
50,000 HRS

---

10 HRS / DAY
3.3
YEARS / PC
13.7
YEARS / PC
Uses of LED Lights
Wentai LED High Bay is perfect for hypermarket, warehouse, factory, distribution center, and gymnasium.
Gymnasium
Distribution Center
Factory
Warehouse
Hypermarket
LED Compact High Bay COB-LHB6
Model
Download
Power
Luminous Flux
Color Temp.
CRI
Beam Angle
Input Voltage
Input Current
Luminous Efficiency
Lifetime
IP Rating
LHB6073A-RF

349.6 KB

73W
8030 lm
6500K
>80
60°
(COB)
100 - 240
0.30-0.82A
110 lm/w
50,000 hrs
IP52
LHB6073B-RF
8030 lm
5000K
110 lm/w
LHB6073C-RF
7665 lm
4000K
105 lm/w
LHB6073D-RF
7373 lm
3000K
101 lm/w
LHB6091A-RF

349.6 KB

91W
10010 lm
6500K
>80
60°
(COB)
100 - 240
0.38-1.1A
110 lm/w
50,000 hrs
IP52
LHB6091B-RF
10010 lm
5000K
110 lm/w
LHB6091C-RF
9555 lm
4000K
105 lm/w
LHB6091D-RF
9191 lm
3000K
101 lm/w
LHB6105A-RF

349.6 KB

105W
11550 lm
6500K
>80
60°
(COB)
100 - 240
0.40-1.2A
110 lm/w
50,000 hrs
IP52
LHB6105B-RF
11550 lm
5000K
110 lm/w
LHB6105C-RF
11025 lm
4000K
105 lm/w
LHB6105D-RF
10605 lm
3000K
101 lm/w
LHB6150A-RF

349.6 KB

150W
16500 lm
6500K
>80
60°
(COB)
100 - 240
0.64-1.6A
110 lm/w
50,000 hrs
IP52
LHB6150B-RF
16500 lm
5000K
110 lm/w
LHB6150C-RF
15750 lm
4000K
105 lm/w
LHB6150D-RF
15150 lm
3000K
101 lm/w
LED Compact High Bay COB-LHB6
Model
Download
Power
Luminous Flux
Color Temp.
CRI
Beam Angle
Input Voltage
Input Current
Luminous Efficiency
Lifetime
IP Rating
LHB6073A

349.6 KB

73W
8760 lm
6500K
>80
120°
(COB)
100 - 240
0.30-0.82A
120 lm/w
50,000 hrs
IP52
LHB6073B
8760 lm
5000K
120 lm/w
LHB6073C
8395 lm
4000K
115 lm/w
LHB6073D
7884 lm
3000K
108 lm/w
LHB6091A

349.6 KB

91W
10920 lm
6500K
>80
120°
(COB)
100 - 240
0.38-1.1A
120 lm/w
50,000 hrs
IP52
LHB6091B
10920 lm
5000K
120 lm/w
LHB6091C
10465 lm
4000K
115 lm/w
LHB6091D
9828 lm
3000K
108 lm/w
LHB6105A

349.6 KB

105W
12600 lm
6500K
>80
120°
(COB)
100 - 240
0.40-1.2A
120 lm/w
50,000 hrs
IP52
LHB6105B
12600 lm
5000K
120 lm/w
LHB6105C
12075 lm
4000K
115 lm/w
LHB6105D
11340 lm
3000K
108 lm/w
LHB6150A

349.6 KB

150W
18000 lm
6500K
>80
120°
(COB)
100 - 240
0.64-1.6A
120 lm/w
50,000 hrs
IP52
LHB6150B
18000 lm
5000K
120 lm/w
LHB6150C
17250 lm
4000K
115 lm/w
LHB6150D
16200 lm
3000K
108 lm/w
LED Compact High Bay SMD-LHB7
Model
Download
Power
Luminous Flux
Color Temp.
CRI
Beam Angle
Input Voltage
Input Current
Luminous Efficiency
Lifetime
IP Rating
LHB7073A

349.6 KB

73W
9490 lm
6500K
>70
120°
(SMD)
100 - 240
0.35-0.86A
130 lm/w
50,000 hrs
IP52
LHB7073B
9600 lm
5000K
135 lm/w
LHB7073C
9600 lm
4000K
135 lm/w
LHB7091A

349.6 KB

91W
11830 lm
6500K
>70
120°
(SMD)
100 - 240
0.38-1.1A
130 lm/w
50,000 hrs
IP52
LHB7091B
12285 lm
5000K
135 lm/w
LHB7091C
12285 lm
4000K
135 lm/w
LHB7105A

349.6 KB

105W
13650 lm
6500K
>70
120°
(SMD)
100 - 240
0.5-1.2A
130 lm/w
50,000 hrs
IP52
LHB7105B
14175 lm
5000K
135 lm/w
LHB7105C
14175 lm
4000K
135 lm/w
LHB7150A

349.6 KB

150W
19500 lm
6500K
>70
120°
(SMD)
100 - 240
0.65-1.6A
130 lm/w
50,000 hrs
IP52
LHB7150B
20250 lm
5000K
135 lm/w
LHB7150C
20250 lm
4000K
135 lm/w
Dimension
73W - 150W
Light Distribution - LHB6
Beam Angle : 120°
73W
91W
105W
150W
Beam Angle : 60°
73W
91W
105W
150W
Light Distribution - LHB7
73W
91W
105W
150W
Installation Method