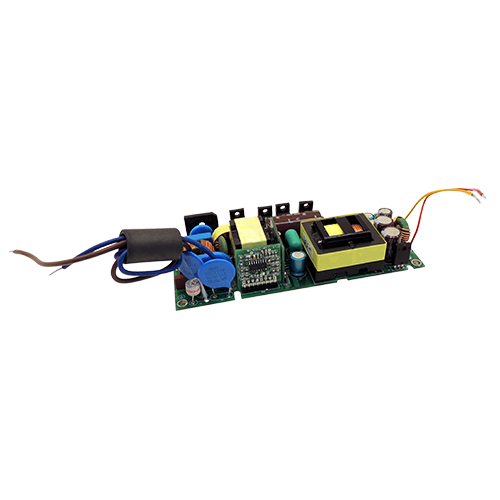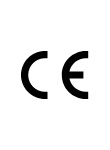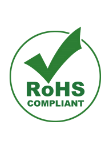 Build In 100W~180W Dimmable LED Driver (Bluetooth Mesh)
Power100W~180W
Output Voltage48V, 150V
Input Voltage90-305VAC
Fully ProtectedOVP/OCP/OTP/SCP
Dimming4-in-1 dimming
Contact Us
Wentai AC-DC build-in 100W~180W dimmable LED driver is available with 48V and 150V output voltages.

4-in-1-Dimming Function (detecting signal types: 1-10V DC, 10V PWM, Bluetooth, VR Resistor)
The LED driver supporting Bluetooth Mesh creates a building-wide IoT network capable of controlling lighting and other building systems, such as adjusting the blinds or controlling the HVAC.

Flexible Power Application Design
By different function combinations, the LED driver is designed to meet varied application needs and energy optimization needs. Options include externally adjustable output voltage and current levels.

Fully Protections and Meets Safety Standard
The power supplies are short circuit, over temperature, over current, and over voltage protected. It complies with safety regulations, such as CCC, CE, UL, TÜV, PSE and comes with a full 5-year warranty.

Efficient Energy Saving and Broad Lighting Applications
The energy efficient LED build-in driver is suitable for locations down to -40°C and up to 70°C ambient temperature. It is perfect to use in the harsh environment for both indoor and outdoor lighting applications, such as LED high bay, street light, flood light, electronic signage, advertising light box, video wall.
Build In 100W~180W Dimmable LED Driver
Model
Download
Type
Power
Output Voltage
Input Voltage
Warranty
WI-100-48D-S

1.18 MB

AC/DC
100W
48V
90-305VAC
5 years
WI-120-48D-S
AC/DC
120W
48V
90-305VAC
5 years
WI-150-48D-S
AC/DC
150W
48V
90-305VAC
5 years
WI-150-150D-S
AC/DC
150W
150V
90-305VAC
5 years
WI-180-48D-S
AC/DC
180W
48V
90-305VAC
5 years
SPECS
| General Information | |
| --- | --- |
| Type | Build-in LED Driver |
| Series | 100W~180W Dimmable Series |
| Power | 100W~180W |
| Dimension: (L x W x H) | 195 x 69 x 40 mm |
| Applications | LED high bay, street light, flood light, electronic signage, advertising light box, video wall |
| Safety Compliance | CCC, CE, UL, TÜV, PSE |
| Features | |
| Input Voltage | 90~305 VAC |
| Frequency | 50/60 Hz |
| PFC | 0.95 |
| Efficiency | > 91% |
| Protection | OVP/OCP/OTP/SCP |
| Dimming | 4-in-1 dimming: 1-10V DC, 10V PWM, Bluetooth, VR Resistor |
| Working Temp. | ‐40°C ~ +70 °C (Industrial grade) |
| Surge Immunity | IEC61000-4-5 12KV |
| Output Voltage | 48V, 150V |
| Output Current | Output is adjustable to constant voltage / constant current |
| Lifetime | > 60,000hrs (25 °C) |
| Warranty | 5 years |